in Waterproofing and Foundation Repair
Basement Waterproofing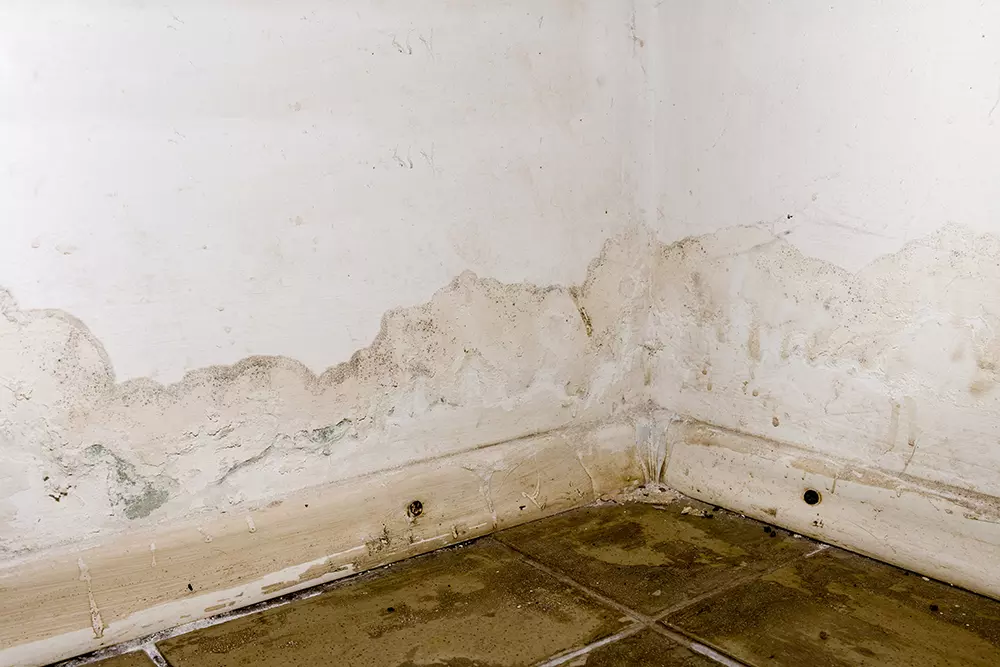 If you're experiencing leaks, floods, or seepage problems you can turn to the professionals at Denver Foundation Repair & Basement Waterproofing. We have been a lead provider of basement waterproofing services in the Denver region for years with the dedication and experience to ensure your job is completed correctly. Our patented products and systems are the tools for getting your basement properly protected with thorough water mitigation systems and sump pump installation. The methods we use accommodate all aspects of water logging, cracks, puddles, and deterioration of concrete. Our mission is to provide one-time repairs that will be a permanent solution to your waterproofing problem. Our service area consists of the greater Denver area.
Waterproofing Your Basement From Common Problems
Like any other symptom, common problems with basements are generally caused by water damages and improper drainage. Waterproofing your basement is one of the most essential investments homeowners in the area can look into. With the necessary precautions set in place you can transform your basement into livable space, and protect against further damage that could threaten your home.
Most common and affected areas in your basement that cause issues:
Basement Flooding
Basements with consistent flooding is a very serious problem. This usually indicates that no waterproofing system is set-up or current ones are malfunctioning. Each situation is unique in that basement floods can be caused by any number of issues. More commonly this is due to a broken sump pump, major cracks in the wall, and improper yard grading/draining that allows rain water or thawed snow to pour through the window or over the top of the foundation.
Cracks, Openings, & Leaks
Leaks can be identified anywhere within your basement. What we consider to be a 'leak' is a continuous average amount of water coming into your basement. Usually this is from minor wall cracks (including ones in-between mortar joints for mason walls), floor cracks, pipe openings that have been left unsealed or surrounding concrete deterioration, and cove joints depending on the severity.
Basement Seepage
Seepage is what we commonly refer to as slow and steady leaks inside the basement. If you're at the beginning stages of water problems, seepage will alert the homeowner with visual water running down the walls, on the floors, dripping from support beams on the ceiling, etc. In some instances you will find seepage coming from the cove joint where the wall meets the floor- in which case water is rising and slowly creeping into your basement.
Our Waterproofing Techniques and Solutions
As stated earlier, every basement in the Denver region is unique with different variables that cause issues- ranging from interior to exterior. It's our job to find the source of the problem and provide a proper solution for your basement. With our free inspections we can further assess the damages and give homeowners a written recommendation of what we find and the best method for restoration. Along side our basement waterproofing systems, we have advanced techniques for fixing wet basements permanently.
Basement Edge System
Our carefully designed system provides a deeper profile allowing it to cover more surface area than other traditional water collection systems on the market. The increased surface area allows for more water to be directed to a sump pump in less time than with a more compact system. It features a built-in multi-flow drain tile, a sump pump with a clear lid for ensuring it is clean, and battery backup systems are also available for installation. It has a rubber seal that diverts water away from the cove joint and into the drain tile, and then out to be evacuated by the sump pump.
Basement Drain System
This system features a lower profile and wider design which allows for adequate floor thickness to be poured over it after installation. The wider design allows for better water flow while reducing overall hydrostatic pressure.
Sump Pumps
The sump pumps we use are specially-designed to be energy efficient and to work together with all of our basement waterproofing products. These pumps drain water away from basement walls, control erosion, improve indoor air quality in your home, and even stop Radon gas from seeping inside. In addition, they also help lower the water table under the floor and around your home eliminating the need for a basement dehumidifiers.
Egress Windows
We can install replacement basement windows which are known as egress windows. In most areas, it is now in the building codes that these special windows need to be installed if the homeowner has any intention of finishing the basement or has any bedroom, living, or sleeping areas in this space. They are designed to be easy to use in case of an emergency. If there is something blocking you from getting out of the basement through the first floor of the home, such as a fire, it will be life-saving to have a way out through a basement.
Liquid Urethane Injection
When performing these basement crack repair services, we will normally use a polyurethane injection process. The first step is to thoroughly clean the surface of the crack and the area around it to ensure no dirt and debris get in during the repair. After the area is prepped, we will inject a polyurethane mixture into the crack until it is completely filled from the dirt to the floor surface. Once the mixture is in the crack, it will need time to set and cure before it can be painted over or finished. By sealing the crack, you prevent any future water from leaking into your basement.
Why Choose Denver Foundation Repair & Basement Waterproofing for Basement Waterproofing
Our team of basement waterproofing experts will come to your home, pinpoint the cause of the leak, and then come up with an action plan for getting the issue taken care of permanently. We use high quality, thoroughly tested products, including specially created drains and sump pumps. When you don't have to worry about basement leaks, you can be confident that the area below your home is safe from damage and mold. This mold can be detrimental to your family's health and we take pride in knowing we're keeping people safe.
We can take care of waterproofing basement walls, floor cracks, and other various problems which could prevent you from having a dry, usable, and functional area below your home. See a list of cities where we provide basement waterproofing including the common areas in Denver where our contractors have completed previous projects and where customers have been satisfied with our exceptional work.